So strange to think that this is my last post for the year! It's been a bit of a rollercoaster, with my health, my activism, and my work. I'm actually kind of glad the year is ending, and I look forward to being more organised next year, and hopefully preventing another major health problem by taking care of myself.
I'm taking this time to set some intentional goals for the year. I've done a lot this year, but I have big plans for the next couple years, and setting goals now means I'm more likely to achieve some of my plans.In 2015:
I will read at least 36 books: 3 books per month. This year's goal was 30 books, and I'm at 28, with just over a day to get two done — I'll probably knock out a book of poetry and a comic, and call it good. I'll even start strong with the New Year's Eve/New Year's Day 28 hour TreesofReverie Readathon planned.
I'm also going to try and read more for pleasure than I did last year; a lot of last year's books were emotionally heavy or for school, and I consequently did not finish some I started, because the assignments only included a few chapters, or I felt burnt out on school reading. I plan to set self care dates with myself, setting aside a a day (or even a whole weekend!) once a month to just relax, and reading books for myself will be part of that. Hopefully, I can read more books that are just for me, just for the joy I get from reading an engaging book.
I will establish a daily writing practice. It's terrible, but I've never really got in the habit of writing everyday, and that's going to change. I bought Dave Seah's monthly word tracking calendar pack, and I've printed it out to staple into the month view section of my planner. My goal is to write something every day; though I might not be able to hit the daily goals printed on the calendars (he has 1750, 2250, and 2500), I want to check off at least one box per day: that's 250 words per day, minimum, 91,250 words for the year — an entire book. With my Memoir Writing class this term, and one more class after that for my Writing minor, I'll likely be able to count some of my class assignments towards this, which will make it even easier to get started.
I will get paid for my writing. I am setting a goal to send out one pitch, poem, or essay per week to a paying publication. If I meet my writing goals, I'll have plenty of material to submit. I started submitting work for publication last June, so I'm relatively new to freelance writing, but I need to be organised and intentional. I haven't been paid for any of this work yet — I've been building a collection of clips — but I'd like to be, so this goal is meant to get me there.
I will start a publishing company. It may be over-ambitious with everything else I'm working on, but I want to get all of the paperwork done over the summer and fully launch Mourning Glory Publishing by the end of the year. I'll have at least one publication out — I'm starting presales for this collection in the next week or so — and the summer will be a good time to really solidify long term plans and raise funds so I can run MGP as a sustainable business. Fingers crossed hard on this one; my amazing friends have been volunteering time and effort, and I'd love to be able to contract them in future and pay for their work.
I'm in the process of life planning: long term goal-setting that will be a roadmap for the next decade of my life. It's not set in stone, but I think I can see where I'm headed, and I'm excited for it. This year has been really hard, but I've made so many great connections and laid the groundwork for a potentially brilliant future. Even if my plans change or things take a turn, I've started on the path. I'm building my future, and that's exciting.
That was the goal-setting; here's the review!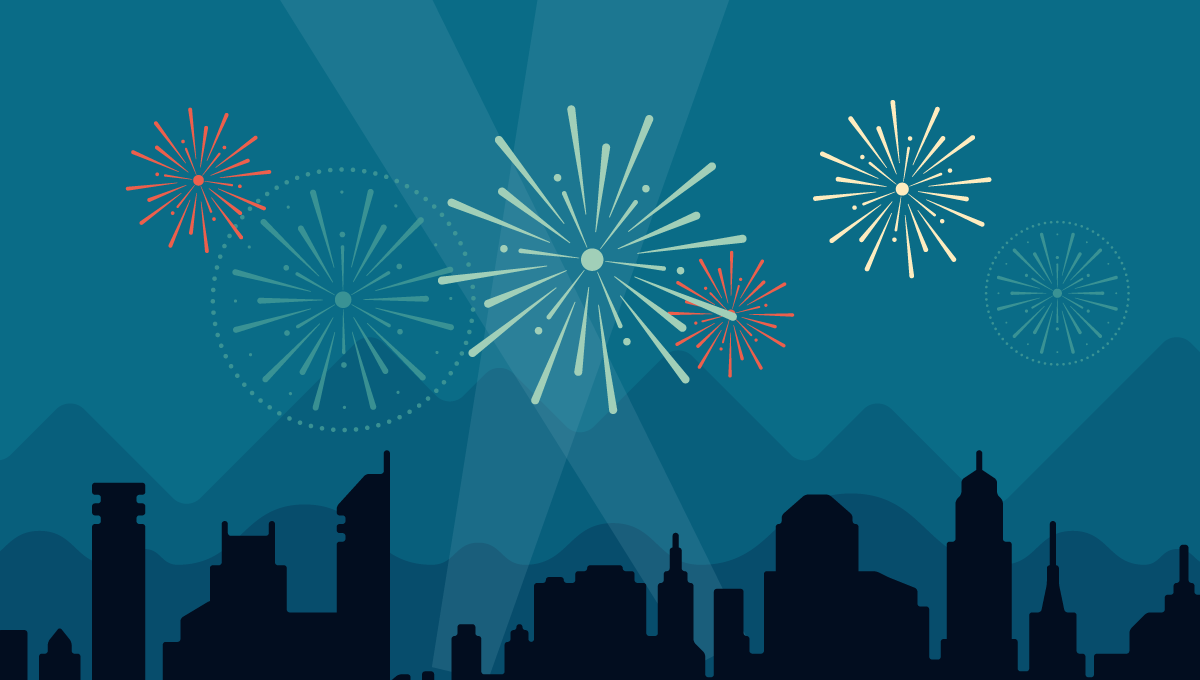 The WordPress.com stats folks prepared a 2014 annual report for my blog; here's an excerpt:
A San Francisco cable car holds 60 people. This blog was viewed about 2,100 times in 2014. If it were a cable car, it would take about 35 trips to carry that many people.
You can click here to see the whole thing.
Have a good new year's eve, and I'll see you in 2015!